Focus Online Ordering: Item Tags
Item Tags are a handy way to display important information about your menu items to your guests.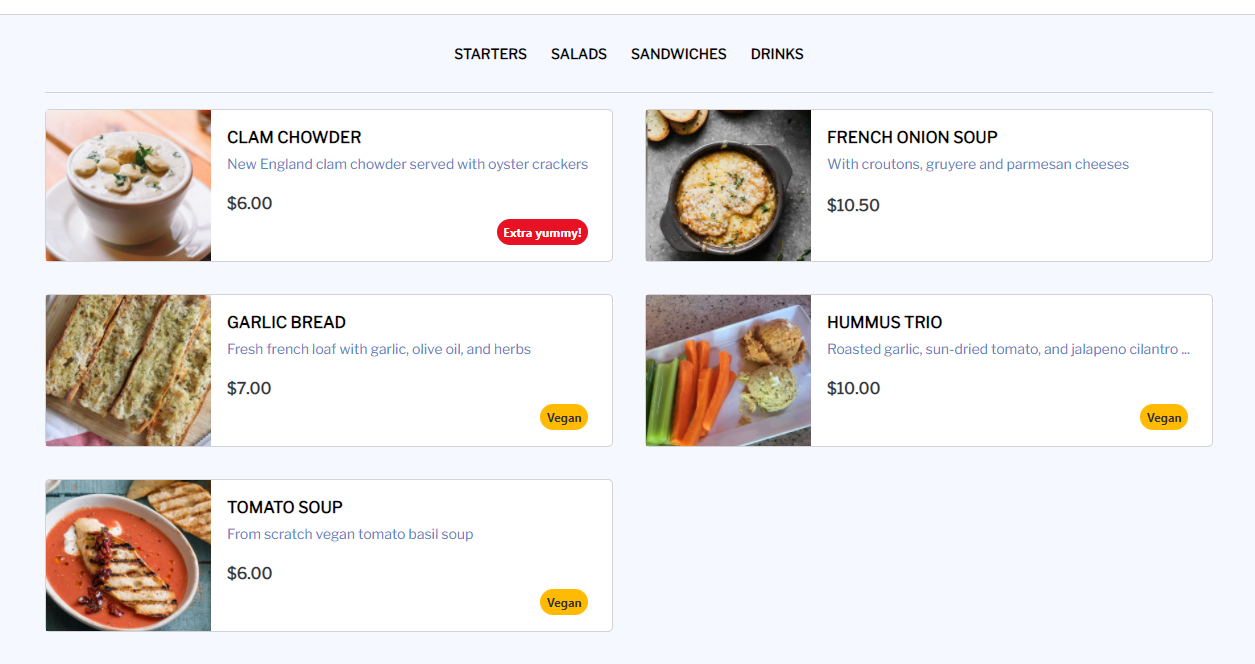 Setting up Item Tags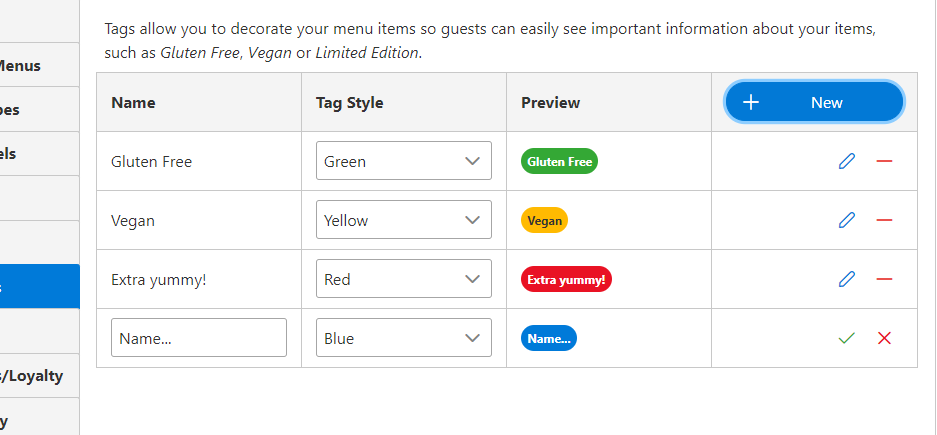 Step 1: Log into Focus Command Center
See How to Log Into Focus Command Center for details.
Step 2: Navigate to Menu > Select Item Tags
Step 3: Select the plus icon at the top right corner
Step 4: Enter the Tag Name, select the color you'd like the icon to be, then click the save icon

Step 5: Repeat the process starting at Step 3 for each tag you desire to add
Adding Tags to Items

Step 6: Navigate to Menu > Select Canvases
Step 7: Search or Toggle to the Canvas with the menu item you're looking for, then select the Canvas Name
Step 8: Select the question mark across from the menu item you'd like to edit
Step 9: Select the item tag drop down and pick the item Tag you want to apply. Tag assignments are saved automatically so there is no need to press Save after adding a Tag. To remove a Tag, simply click on the Tag for it to be removed.
Menu Item Tags - Guest Experience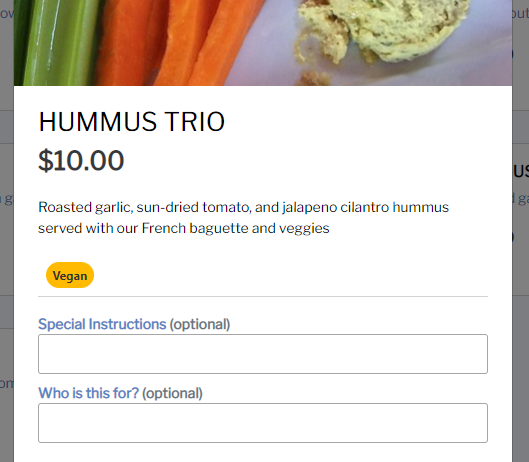 Guests will see the Menu Item Tags on both the menu item selection screen, as well as the menu item info view.